Friday Folklore – Sergei Fedorov's Defection
When you look back at Sergei Fedorov's arrival to North America, it reads more like the plotline of an 80s spy movie than that of a hockey player joining the NHL. Hotel lobby meetings, secret letters and private jets, but what makes this story especially compelling is that it was all being done by a 20-year-old kid from Pskov, Russia. Fedorov would go on to play 13 seasons in Hockeytown, and tally six All-Star appearances, two Selke trophies, a Hart Trophy and three Stanley Cups. The sad reality is that none of these accolades could have been achieved if he didn't make the gut-wrenching decision to defect from his native land in the summer of 1990.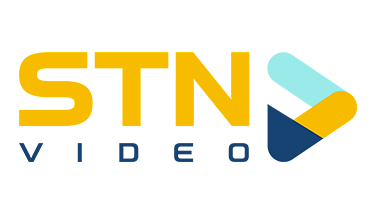 For anyone that grew up in North America, the idea of defection seems so foreign. If you want to move, you move. You don't need to worry about what will happen to your family, friends and teammates, or the feeling of constantly looking over your shoulder because government officials may be looking to exact their revenge. That's what Fedorov had to consider before he joined Jim Lites aboard Mike Illitch's private jet. The CSKA phenom had been tearing up the Russian league and the Wings knew they needed to get him to the NHL. As the story goes, the first contact was made in 1989 by Detroit sportswriter Keith Gave after he was asked to pass a secret message to Fedorov at an exhibition game in Helsinki. This sets the stage for a James Bond-esque scene. Gave met with both Fedorov and Vladimir Konstantinov and shrewdly slipped them each a Red Wings media guide. Contained on the inside of that guide was a letter that made it abundantly clear they wanted both of them to come to Detroit and that they were willing to do anything to get them there.
While Fedorov had been planning his defection for years, he remained adamant that he wanted to complete his military service. The proud Russian refused to be labelled as a deserter to the army and his duties. Although he had already decided that he wasn't going to extend his military service, it wasn't until he went on vacation and nearly landed in a Sochi jail that he officially decided to take Detroit up on their offer. In the 90s, Russians were required to have a home address stamped in their passport. If you didn't, you were refused services at hotels because they assumed you were a street person or a beggar. Despite being a well-known hockey star, Fedorov was denied entry to the luxurious resort and – if he hadn't bribed police officials with Heinekens and Marlboro cigarettes – the Sergei Fedorov story could have had a completely different ending.
Fast-forward to July 30th, 1990: Jim Lites sits in the lobby of the Shilo Inn drinking countless cups of coffee, doing his best 'average-guy' impression so as to not rouse any suspicion. Fedorov had been practicing the same English line, over and over, "Ready to go Jim?" In that hotel lobby he finally got to say it, leading he and Jim to head towards the backdoor to jump in a limousine that would take the Russian prodigy to the airport. Then, in a real sliding doors moment the elevator door opened and Fedorov's massage therapist and roommate, Sergei Tchekmarev saw their friend scurrying through the lobby. Despite Lites' objections, Fedorov needed to say goodbye to his long-time friend and in an act of true generosity handed Tchkemarev all the money he had saved. $1500 to be exact. Fedorov feared that, because of their close-ties, the Russians might blame him for his defection and wanted to help in whatever way he could. In the matter of hours, Fedorov had defected from his home and landed in Detroit to begin his storied NHL career.
In hindsight, the decision to come to the NHL should have been a no-brainer, but things weren't so simple for Fedorov. The aftermath surrounding Alexander Mogilny's defection had made it clear that family members would be punished for the indiscretions of their loved ones. When he jumped into that limousine, Fedorov knew that this was certainly a possibility and things would never be the same again. In order to maximize their safety, Fedorov didn't tell a soul about his NHL plans – something that clearly weighed heavily on the Russian star. Luckily, everything ended up working out and Wings fans were able to cheer for No. 91 for over a decade. Fedorov was amongst the exodus of Russian Soviet players making their move to North America. The Russians made history on October 27, 1995 when Fedorov, alongside Slava Fetisov, Vladimir Konstantinov, Igor Larionov and Slava Kozlov, took the ice in what was the first time five Russian players played together in the NHL. Sergei Fedorov's hockey resume is filled with records, awards and Stanley Cups, but his most impressive feat will always be that, at only 20 years old, he risked everything to pursue his hockey dreams. That folks, is the definition of the American dream.