Friday Folklore – Scotty Bowman Comes to Hockeytown
'Cause Scotty doesn't know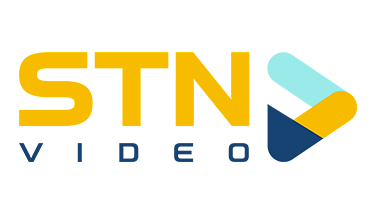 Clearly, Matt Damon wasn't singing about Scotty Bowman, because Scotty knows everything, especially when it comes to winning Stanley Cups. Let's imagine there was a hiring fair for hockey coaches. Legendary coaches like Glen Sather, Al Arbour, Joel Quenneville, and Jack Adams could all be sitting in the applicants' chairs, and all of them would feel confident they'd secure the job. But then…BAM! In walks Scotty Bowman. All of them would immediately slouch in their seats. Why? Because there's only one man with nine Stanley Cups, 1,244 career wins, and helped end Detroit's 42-year Cup drought. That's why this week's Friday Folklore will examine the shrewd decision made by the late Mike Illitch to bring Scotty Bowman to Detroit in 1993.

When Scotty Bowman arrived in Michigan, he was already a shoo-in for the Hockey Hall of Fame. Five Stanley Cups with the Canadiens, including four straight wins from 1976-to-1979. But after Montreal snubbed Bowman for the general manager position, the Quebec native took his talents to Buffalo to serve as head coach and general manager. While he was never able to lead the Sabres to a Cup, his squads only missed the playoffs once during his tenure. Before his arrival to Detroit, Bowman had a cup of tea with the Pittsburgh Penguins when he temporarily took over as head coach for Bob Johnson after he was diagnosed with cancer. Following Johnson's tragic passing, Bowman permanently took over and led the Penguins to their second straight Stanley Cup.
Fast-forward to 1993 and Mike Illitch asked Red Berenson who played for Bowman in St.Louis one simple question: "You played (for) him, what do you think?" Berenson replied, "It's very simple, hire Scotty Bowman and you will win. More than that, he'll get the most out of your best players and he'll get the most out of the bottom half of your team. You won't always like him, but he would be the coach I would choose for the Red Wings." And that folks, is what we call great advice.
Bowman came in and immediately changed the culture of the Red Wings, starting with Stevie-Y. It must have been an awkward conversation to come in and tell one of the most prolific scorers in NHL history that he needed to focus on his defense and become a true two-way player, otherwise he'd never lift the Stanley Cup. But The Captain didn't play for individual accolades and embraced Bowman's defensive style. This shift translated into a Stanley Cup appearance in Bowan's second year in charge and, while they were swept by the New Jersey Devils, the franchise knew victory was on the horizon. Led by Bowman's instalment of the famed 'Russian Five,' the Wings won the Presidents' Trophy the following season with 62 wins. Unfortunately, they fell to their bitter rival, the Colorado Avalanche in the Western Conference Finals. Jubilation finally occurred for Wings fans in the 1996-97 season when they met Eric Lindros and the Philadelphia Flyers in the Stanley Cup Finals. Led by Sergei Fedorov's 20 points and a physical 'Grind Line' Wings fans grabbed their brooms and swept the Flyers away.
Every athlete, entertainer, coach, or whoever takes pride in their profession would love the opportunity to walk away from the game as a winner. After Bowman and the Wings rattled off a 1998 Stanley Cup sweep against the Washington Capitals, Bowman announced he would be retiring at the end of the 2001-02 season. The Wings made sure their coach left the same way he came in: on top. The Wings defeated the Hurricanes 4-1 and, in a beautiful moment, Yzerman handed the cup to Bowman who had tossed on some skates. Then, in a scene fit for a movie, the legendary coach skated with the Cup held high to a standing ovation in the famed Joe Louis Arena. This was fitting not only because Bowman was retiring, but because Bowman's hockey career was abruptly ended in the minor leagues after he suffered a fractured skull from a slash by Jean-guy Talbot. That historic moment still gives Wings fans goosebumps. 
Bowman was never the coach who threw his arm around his players and coddle them into playing better, he was more inclined to use strong-arm tactics. True to form, after Serge Savard shared a story that his father could only come to one or two games a year and Bowman found out he was there, Bowman told Savard, "You're not dressing tonight." Savard hadn't missed a game and said, "You can't do this to me, my family is here." Bowman replied, "Alright fine, you want to play? Take a cold shower because you've been playing bad the past few games." There are countless stories about Bowman's sarcasm and complete disregard for players' feelings, but the reason they bought in? The man knew how to win and tallied 410 of them for Motor City.
For all the stories about Bowman's quirks, Darren McCarty summed up his time in Detroit by saying that Bowman would always tell him he was his favorite right-winger (behind Guy Lafleur), saying "This is the man that gave me an NHL career. If I'm your second favorite winger behind Guy Lafleur, I'm not mad Scotty. I am just honored to be a cog in the wheel. Thank you for everything you've done for me, my family, and my kids. I love you, Scotty." And if, Scotty doesn't know, Detroit loves you too.