Fourth round sleepers for the Detroit Red Wings
Photo credit:Jerome Miron-USA TODAY Sports
There will be more misses than hits at the 2021 NHL Draft. History has shown this.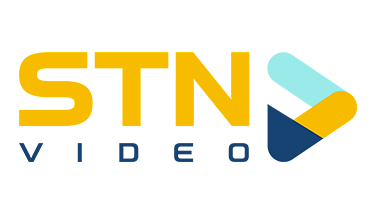 It's a law of diminishing returns, too.
The later in the draft you get, the longer the odds that your pick-turned-prospect will blossom into an NHL player, much less an NHL star.
And whether you feel the 2021 NHL Draft class is lacking in punch, power, or prestige, it isn't without its intrigue.
Undoubtedly, most prospects will fizzle. It's the nature of the game. But some will hit, blossoming into an NHL player that'll leave fans and organizations alike wondering what one team saw that 31 others didn't. Many of those will come beyond the first round.
With that, here are five targets from the class that could hit, and your team should consider selecting in the fourth round of the 2021 NHL Draft:
Samu Salminen, LW, Jokerit U20 (U20 SM-Sarja)
FCHockey Rank: 111
Samu Salminen
brings a multi-dimensional offensive package to the game. He's a capable goal scoring and playmaking threat and has positional versatility as he can play both center and on the wing. He was a productive player for Jokerit U20 during his draft season, scoring 26 points (10 goals, 16 assists) in 17 games, and has a pro caliber frame standing at 6-foot-2, 186 pounds.
Consistency will be key for Salminen as he tries to develop his game and prepare himself for a potential NHL career. With his offensive skillset and his physical traits, Salminen is a name that you will want to have on your radar when your team is on the clock in the fourth round.
"He displays some good puck skills for a player his size, he can protect the puck from checkers with his reach and can use that reach to angle the puck around defenders to find teammates in the offensive zone," FCHockey scout
Brandon Holmes
said.
Red Savage, C, USNDP
FCHockey Rank: 115
Red Savage
is a consistent creator on the ice who reads the game well and can spot open teammates with ease. He is a tried-and-true middle-six player, his IQ and skillset allow him to support his teammates in puck battles and can always be relied on as a trusted outlet. He plays a strong two-way game and while his smarts and ability to support his teammates are his best attributes, he's capable of chipping in and producing offense when needed. Playing for the US National Development Program, Savage scored 42 points (18 goals, 24 assists) in 46 games.
When drafting in the fourth round, if you can find a player whose game will translate well to the NHL level you usually come away happy. Savage is one of those players, and he's a prospect to keep an eye on once this round begins.
"Savage is a two-way center with a defense-first mindset, having a great motor and a hunger for the puck, consistently applying pressure on puck carriers," FCHockey scout
Dylan Krill
said. "He can be used in all situations and is very effective on the PK. He understands where to be to take advantage of vulnerable opponents and has the will to out-battle them for the puck."
Jimi Suomi, D, Jokerit U20 (U20 SM-Sarja)
FCHockey Rank : 119
Jimi Suomi
is a talented blueliner; he brings an offensive-minded style of play and is a capable defender in the transition game. He loves to jump into the rush to help his team generate offensive chances, if you are flat-footed while he's on the ice Suomi will exploit you and make you pay with his quick bursts of speed in the transition game.
There's a ton of upside in his game. While playing in the U20 league in Finland, Suomi produced 11 points (one goal, 10 assists) in 15 games. He followed that up with a good showing at the U18 tournament, recording four assists in seven games. Although he needs to work on some areas of his game, Suomi's a potential high-reward player who, if developed properly has the potential to be a steal in the middle rounds of the draft.
"There aren't very many defensemen in this draft who are more high-risk, high-reward than Suomi," FCHockey scout
Derek Neumeier
said. "At his best, he's the type of defenseman with enough skill to exit dangerous forecheck pressure and carry the puck end-to-end."
Liam Dower Nilsson, C, Frolunda J20 (J20 Nationell)
FCHockey Rank: 121
Liam Dower Nilsson
is a smart, two-way pivot who brings excellent playmaking potential to the offensive game. Using his smarts, he has great positional discipline at both ends of the ice, capable of providing off the puck support to his teammates whenever they're in need of it. While playing for Frolunda's J20 team, he scored 17 points (five goals, 12 assists) in 16 games.
A steady two-way player with offensive upside is a must for any team when drafting in the mid-to-late rounds of the draft, and Dower Nilsson has that potential.
"He is a true playmaker that set up great plays and he has a high sense of Hockey IQ," FCHockey scout
Fredrik Haak
said. "Dower Nilsson is a player to use if you need to score at the end of the game and also a player that you need on the ice to protect a lead."
Dmitri Buchnelikov, RW, SKA-1946 (MHL)
FCHockey Rank: 125
Dmitri Buchnelikov
is an entertaining forward, every time he steps on the ice he has the potential to make something happen. He has an aggressive mindset and is able to put the opposing team's defense on their heels with his skating and puck skills. He's got play driving potential and can generate offense for himself and his teammates. As a smaller player, standing 5-foot-9 and 150 pounds, Buchnelikov scored 11 goals and 10 assists in 29 MHL games during his draft year.
A multi-dimensional threat in the offensive zone, he works well off the puck and can get open in the slot for prime scoring chances. He's also capable of working out of the cycle, attacking the slot while carrying the puck to create shots for himself or to open up passing lanes and set up his teammates.
Buchnelikov is a high-ceiling type of player and with the excitement that he brings with the puck on his stick, he's a perfect candidate to take a swing on in the fourth round. If your team selects him, you will want to watch his development as he could be a hidden gem at this point in the draft. 
Austin Broad is a scout and contributor at
FCHockey
. 
Recent articles from Nation World HQ