Former Red Wing F Valtteri Filppula Signs One-Year Deal With Geneve-Servette of Swiss National League
Photo credit:Tim Fuller-USA TODAY Sports
The Detroit Red Wings have made numerous improvements to their roster this off-season, however, they were also forced to say goodbye to a long-time skater recently as forward @Valtteri Filppula is heading overseas for the 2021-22 campaign.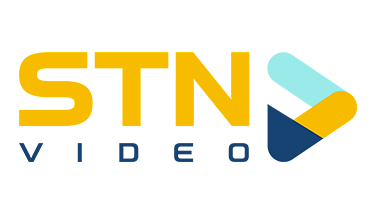 After spending the last two seasons in Detroit, Filppula, 37, became an unrestricted free agent earlier this summer and has decided to take his talents to Switzerland, signing a one-year deal with Geneve-Servette HC.
Following 16 NHL seasons, 10 of which were spent with the Red Wings, Filppula's playing days in North America appear to be finished as he'll look to open the next chapter of his professional career in Europe. While his second tenure in red and white didn't go according to plan, especially since he served as a healthy scratch for most of the 2020-21 campaign, there's no question his veteran leadership will be sorely missed in the locker room.
Now entering his age-37 season, the 2008 Stanley Cup champion is preparing to take on a new challenge, one that'll be significantly closer to home for him this time around.
Though Filppula grew up in Finland, the former third-round selection will now receive an opportunity to play in Europe for the first time since the 2017 World Championship tournament. For Geneve-Servette HC, they couldn't be happier to welcome a former NHL player to their organization and are hoping the left-hander can apply some of his talented skills to their team next season.
"When we approached Valtteri, he was immediately interested in the project," general manager Marc Gautschi explained in a press release. "He is exactly the player we were looking for to help the team this season. He's capable of playing multiple positions, he's great on power plays and penalty-killings, and on top of that, he's a winner. We are very proud to be able to count on him this season."
Despite appearing in just 38 games with the Red Wings last season, Filppula still proved to be somewhat effective during his limited playing time, as he produced six goals, 15 points, 0.39 points per game, 25 shots on goal, 15 blocks, nine hits, seven takeaways and a 45.0% faceoff percentage over his 15:36 minutes of ice time per game.
With Geneve-Servette HC's regular season kicking off next month, the veteran forward won't have to wait very long to participate with his new team, and while returning to Europe may require an adjustment period, he can't wait to begin this exciting opportunity.
"I am very happy to join the team!" Filppula discussed. "I only heard good things about the organization, the city and the fans. I can't wait for things to start, keenly on Friday."