Following Injury-Shortened 2020-21 Season, Red Wings F Tyler Bertuzzi Focused on 'Fresh Start' For 2021-22 Campaign
Coming off one of the top statistical performances of his career, forward @Tyler Bertuzzi and the Detroit Red Wings had very high hopes for the 2020-21 campaign, unfortunately, this past season was anything but successful for the young skater.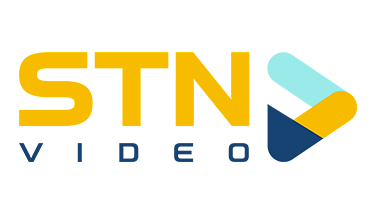 After producing 21 goals and 48 points (career-high) through 71 games last season, Bertuzzi, 26, was confident he could help lead the way for the Red Wings once again and allow this franchise to take a positive step forward in its rebuilding process. But thanks to a back injury that ultimately required surgery, the former second-round pick missed the majority of the 56-game schedule and was limited to just nine games.
Making his final appearance back on Jan. 30, the 6′ 1″ forward worked his butt off as he attempted to recover from this injury and nearly felt ready to practice with the team before experiencing a setback in April, which forced him to undergo surgery. Since the left-hander spent most of the season watching from the stands, he's looking to utilize those same frustrations as motivation for his ability to bounce back strong in 2021-22.
"That's something I'm going to try and build off of coming into this season," Bertuzzi discussed. "It was frustrating to watch the guys go out every night and not be able to be out there and trying everything you can to come back. I'm going to try and build off of that and fresh start next year."
Looking ahead to this off-season, Bertuzzi and the Red Wings have mutually decided he'll spend the majority of this summer in Michigan and will continue his rehab at Little Caesars Arena. Though this likely means the Ontario native won't be able to visit his family, especially since the Canadian border remains closed, this should allow him to focus on being fully healthy for when training camp begins next fall.
"We decided as a group that I'm going to stay in Detroit for at least most of it, if not all of it," Bertuzzi explained. "Rehab here, rehab at the rink with the trainers. We have a pool here with a treadmill. So I've been in that almost every day, which is going to be big for my recovery. I'm just trying to come back as quick but as smart as we can, and I think I'll be ready for training camp and I'm excited."
Making a modest impact over nine games this season, Bertuzzi averaged 19:37 minutes of ice time per game, creating five goals, seven points, four power-play points, 20 shots on goal, 13 hits, six takeaways, three blocks and he also won one of his two faceoff attempts.
Through five seasons in the NHL, Bertuzzi still hasn't made his playoff debut and also hasn't experienced what it's like to come close to qualifying for the postseason either, which is something he desperately wants to change in the near future. With next season already on his radar, the impending restricted free agent is hopeful the Red Wings can build off the progress they made this past season and carry it over into the 2021-22 campaign.
"Never making the playoffs is something you don't want to do," Bertuzzi detailed. "But I see progress, I saw progress, I know there's progress and I think the last quarter of the season you could see that. We were playing hard, playing good. We say it every year, but we're going to bring it into next season – just trying to be positive and move forward."