Draft Countdown – #1 – Luke Hughes
As it's finally time to reveal the number 1 spot, I just want to stress how unbelievably hard this summer's draft is going to be for Steve Yzerman. For anyone that's done a few fantasy drafts, when you're sitting in the middle of the top-10 you have to be so sharp. Your possibilities can be opening and closing in the blink of an eye. I can only imagine the pressure, but I also know that's why he gets paid the big $ for it. Will he be targeting a certain position? Take the best player available? Or maybe he's got an ace up his sleeve and will go completely off the board. I wish I was Yzerman's confidant because then I could tell you, but alas that's not the case. Unfortunately, due to the NHL opting for a remote draft, the prospects won't be able to celebrate in person. But Wings fans will certainly be pumped to hear the 6th and 22nd announced on July 23rd and will make their opinion heard.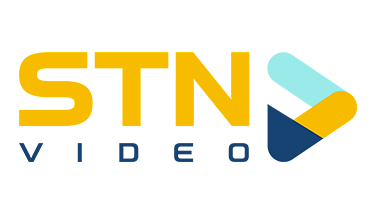 Draft Countdown – #1 – Luke Hughes
D.O.B – September 9, 2003
Nationality – USA
Draft Eligibility – 2021
Height – 6'2
Weight – 176 lbs
Position – Defense
Handedness – Left
I've written about it before, but there's something about betting on a player with a true hockey pedigree that I've always liked. Whether it's the Stalls, Sutters, or Stasnys, I feel the competition between brothers will always be magical in their development. Anyone that has a sibling knows those battles growing up made you always work harder, and I think anytime three brothers get to play in the top league, the sibling advantage didn't hurt. Luke Hughes is the younger brother of Jack Hughes from the New Jersey Devils and Canucks defenseman Quinn Hughes. Seriously, imagine being the younger brother of those two talented players and how much they likely scored on him, beat him in playing posts and I am guessing had him on the losing end of a few wrestling matches. But at the end of the day, it's all about how he performs on the ice.
Hughes is a great skating defenseman that can effortlessly lead transitions with his beautiful stride. This has drawn comparisons to his older brother Quinn's ability to lead the rush. When I watched him play for the US National Team, he had a certain calmness, confidence, and poise that looked beyond his years. Whether it's using his crafty hands to make smart passes or opting to regroup rather than force it into a low-percentage area, Hughes never looks nervous. It should also be noted that Hughes is one of the youngest players in the draft, and just barely made the cut-off for eligibility this year. While he's committed to playing for the University of Michigan next year, the investment in Hughes could pay big dividends in the future. Besides, teams are always looking for their next top-4 defensemen, and with Hughes, you could get him early rather than potentially overpaying for one as the rebuild ends.
The knock on Hughes has to be his defensive prowess. There are times when the Michigan native gets caught out of position by a tendency to pursue the aggressive hit rather than choosing the more cautious option. But that's a habit that will improve with more gameplay and coaches addressing the issue in practice. Hughes also needs to find a way to get more pucks on net. His shots on goal percentage ranks the lowest amongst the top-5 defenders in the draft, so to improve his efficiency he will need to find more lucrative shooting lanes. It should also be noted that Hughes is coming off an injury where he was cut with a skate and suffered a lacerated tendon in his foot on March 7th. Sports science is the best it's ever been and I doubt this will have any long-term effect on his performances, but I'm not a GM, and they need to consider every possible variable. 
As our prospects breakdown comes to an end, Wings fans have to imagine any one of those 10 studs would be a welcomed addition to the roster. The rebuild will eventually come to an end, but Detroit is wondering when. I am writing this as the Tampa Bay Lightning pursue their second straight Stanley Cup, and they are a team that has Steve Yzerman's fingerprints all over them. Wings fans want that success and I believe Stevie Y can deliver it. It may take a few more years, but a run at the Cup is coming sooner than later. Until then, enjoy July 23rd, and get ready to start fresh in the 2021-22 season.
Check out the other prospects –