Detroit Red Wings weekly stock report: October 25, 2021
Photo credit:David Banks-USA TODAY Sports
Welcome to the Detroit Red Wings weekly stock report, in which WingsNation contributor Mike Gould takes a look at some of the team's most notable upward and downward weekly performance trends.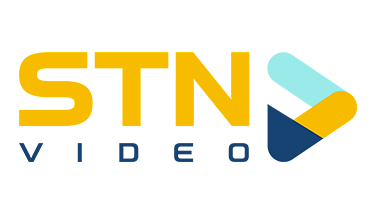 The Detroit Red Wings went 2-2-0 this week, with that record including two three-goal wins, a shutout loss, and a blowout defeat against (at the time) the league's worst team.
After all that, the Red Wings emerged with a winning record on the season and, for now, a top-three spot in the Atlantic Division. How long will that last?
Here's a quick look at how a selection of Detroit players fared over the last four games.
This article features statistics from Natural Stat Trick, which will be referred to from now on as "NST."
@Moritz Seider
Stock report: As advertised
Maybe it's still too early to declare Seider as truly "for real," but we're certainly getting closer to that day.
The 20-year-old defenseman is arguably already one of Detroit's top players. He currently ranks second in NHL rookie scoring — behind only teammate @Lucas Raymond — with five points in six games. He's averaging 21:52 per game (second on the team behind @Filip Hronek), including 15:10 just at even strength.
Despite playing against strong competition, Seider is helping the Red Wings stay above water. With Seider on the ice at 5-on-5 in the last four games, the Red Wings averaged just 1.38 expected goals against per 60 minutes (according to NST). Only @Dylan Larkin posted a better on-ice xGA/60 rate.
Offense? Check. Defense? Double check. Then, of course, there's this:
He's a keeper.
Danny DeKeyser
Stock report: Not so hot
DeKeyser is easy to root for and he wasn't really that bad last year, especially in the offensive zone. That being said, he's off to a pretty poor start to the 2021–22 season and probably should've been scratched over Hronek against the Montreal Canadiens on Saturday.
The Red Wings have allowed 2.71 expected goals per 60 minutes with DeKeyser on the ice at 5-on-5 this season. Only @Carter Rowney and @Pius Suter have posted worse defensive results this season, although at least Suter has been driving offensive play to a greater extent.
DeKeyser's saving grace in 2020–21 was his performance in the offensive zone. This year, the Red Wings are generating just 1.87 expected goals per 60 with DeKeyser on the ice at 5-on-5. That's the fourth-worst figure on the team, behind those of Rowney, @Givani Smith, and Hronek.
Rowney has been one of the Red Wings' least effective players at both ends of the ice … but he's not a regular. Perhaps it's time to give DeKeyser the same treatment.
@Dylan Larkin
Stock report: Numero uno
No. 1 pick. No. 1 center. No. 1 contract. No. 1 player.
Dylan Larkin has been the Red Wings' shining star through the first two weeks of the season, driving play at both ends of the ice and producing at a tremendous rate.
The 25-year-old center ranks second on the team with seven points in five games and has been instrumental in helping @Lucas Raymond blossom into a top-six forward at a young age.
With Larkin on the ice, the Red Wings have been absolutely dominant. They've averaged 3.75 expected goals for and 1.58 against per 60 during his shifts at 5-on-5. Larkin's eye-popping 70.36 5-on-5 expected goals percentage leads the team by a decent margin.
This is the performance the Wings sorely needed from Larkin, especially after a difficult 2020–21 season where he missed significant time with a neck injury and wasn't all that effective when healthy. Larkin is doing a lot to erase any doubts about his status as a No. 1 center in the NHL.
Quick reports: @Michael Rasmussen – exercise caution; @Filip Zadina – maximum buy; @Robby Fabbri – strong performance; @Thomas Greiss – likely to bounce back; @Vladislav Namestnikov – sell (at the trade deadline, or even now).
Past stock reports