Detroit Red Wings weekly stock report: October 18, 2021
Photo credit:Rick Osentoski-USA TODAY Sports
Welcome to the Detroit Red Wings weekly stock report, in which WingsNation contributor Mike Gould takes a look at some of the team's most notable upward and downward weekly performance trends.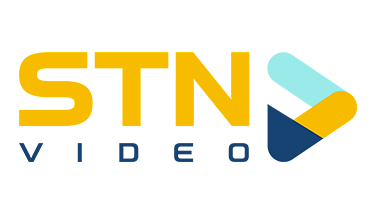 Two games. Three points. Nine goals. One suspended captain.
Add in two blown three-goal leads, a pair of highly-drafted rookies making impressive debuts, and a four-goal performance from @Tyler Bertuzzi, and you're basically all caught up on an extraordinarily compelling first week of the 2021–22 Detroit Red Wings season.
Here at 
WingsNation
, we've already broken down some of the best highlights from the Red Wings' first two games. You've seen us discuss @Dylan Larkin's
season-opening goal
, @Filip Zadina's
rip-roaring one-timer
, and Bertuzzi's
dipsy-doodle
past @Victor Hedman and @Mikhail Sergachev.
Today, we're looking past the highlights and more towards the bigger picture. Here's a brief rundown of which Detroit Red Wings players stood out the most — for reasons both good and bad — over the past week.
This article features statistics from Natural Stat Trick, which will be referred to from now on as "NST."
@Lucas Raymond
Stock report: Buy, buy, buy!
Raymond, 19, has been nothing short of excellent in his first go-round playing on an NHL first line. He picked up his first career point in the Wings' 7-6 overtime loss to the Tampa Bay Lightning on Oct. 14, firing a crisp pass over to @Robby Fabbri to kick off the tic-tac-toe play leading to Bertuzzi's
hat-trick goal
.
According to NST, Raymond has thus far positively influenced the 2021–22 Red Wings' expected goals — both for and against — to an impressive extent. Through two games, his +16.26 on-ice expected goals percentage at 5-on-5 ranks third on the team (behind only Larkin and the heavily sheltered Gustav Lindström).
By the way, fellow first-year @Moritz Seider is also off to a good start. The 20-year-old defenseman has three assists in two games to go along with the seventh-best 5-on-5 xGA/60 rate on the team, via NST.
@Filip Hronek
Stock report: Sell, sell, sell!
Hronek, 23, is a formidable power-play weapon who is miscast as the Red Wings' No. 1 defenseman at 5-on-5. He averaged a team-leading 17:18 of 5-on-5 ice-time in 2020–21 and again ranks atop the leaderboard in that category to begin this season.
Unfortunately for Hronek, the 2021–22 Red Wings — carrying on a trend from last year — have struggled mightily at both ends of the ice during his shifts. At -6.3 goals above replacement (GAR), Hronek ranked as
Evolving-Hockey
's seventh-least-valuable player in 2020–21. Through two games this season, Hronek ranks second-last on the Red Wings at 5-on-5 both in relative expected goals for and against per 60 (via NST).
In layman's terms: With Hronek on the ice as part of the top pairing, the Red Wings become far less effective in both the offensive and defensive zones. Sure, he plays against the opposition's best players … but so do all the league's other top-pairing defensemen, and very few of them struggle to the extent Hronek has over his last 58 games. He's still a talented player who might need to shift down a pairing to give the Red Wings his best stuff.
@Pius Suter
Stock report: Off to a rocky start…
Suter is a good offensive centre who was excellent both as a rookie in Chicago last year and in his five pre-season contests with the Red Wings. There's a strong chance he'll rebound after two rough games to start his official tenure in Detroit.
The 25-year-old sophomore struggled to push play in either direction against both the Lightning and Canucks and especially faltered in his own zone. With Suter on the ice at 5-on-5 in the first two games, the Red Wings conceded 3.72 expected goals per 60 minutes. His offensive woes, while certainly not as pronounced, didn't help his case.
It's only been two games. It's rarely easy for players to quickly adjust to new teams, and Suter has shown himself to be a quality scoring forward in the past. He'll probably be just fine.
@Tyler Bertuzzi
Stock report: After a four-goal game, what do you think?
The 26-year-old winger is off to a spectacular start after missing most of the 2020–21 season with a back injury. Even beyond his four-goal game, Bertuzzi picked up
a well-earned primary assist
off a slick defensive play on Saturday and currently ranks among the Red Wings' play-driving leaders.
According to NST, Bertuzzi has the fourth-best relative expected goals percentage on the Red Wings at 5-on-5 to begin the season (+14.01). As expected, that figure is heavily buoyed by his superb offensive contributions.
Of course, Bertuzzi will have to pack a full 82 games' worth of excellence
into just 73 contests
if he wants to truly remain one of the Red Wings' most valuable players at season's end.
@Alex Nedeljkovic
Stock report: Bigger sample needed
An .854 save percentage? Seven goals against!? Look out, everybody: Steve Yzerman's latest goalie acquisition is a bona fide bust!
Well, maybe not. Keep your pitchforks in the shed — for now — because Nedeljkovic's Red Wings debut wasn't that bad. The Red Wings got outshot 29-16 and out-attempted 42-24 at 5-on-5. They gave up 2.05 expected goals just at even-strength and 3.98 in all situations (via NST).
In all of 2020–21, the Red Wings gave up more than 3.98 expected goals on just four occasions — and they were one of the league's worst defensive teams. Behind an upgraded Detroit back-end, Nedeljkovic shouldn't see games like Thursday's very often.
Yes, he gave up seven goals. @Steven Stamkos scored two of them with lethal one-timers. @Nikita Kucherov and @Ondrej Palat each added an unstoppable 1-T of their own. Palat's overtime game-winner was a back-door tap-in. And check out Hronek and @Danny DeKeyser playing, er, "defense" on @Ross Colton's rally-starter in the third period:
Yeesh.
Nedeljkovic got caught behind his net before Tampa's late game-tying marker. Honestly, that's probably the only Bolts goal anybody could pin squarely on his shoulders. Otherwise, what was he supposed to do? It would be unwise to draw any overarching conclusions about Nedeljkovic from his first game, especially given his pedigree as a 2021 Calder Trophy finalist.
This has been your Detroit Red Wings weekly stock report for Oct. 18, 2021.
---
After signing up for a free account, we're going to give you a bunch of boxes with player names and you're going to pick a name from each box until you've put together a super crew that you think can contend for a NationDrafts championship. Seems easy, right? It is easy and that's not just because you're wicked smaht. 
Sign up for FREE right here
.