Player Spotlight – Darren Helm
Photo credit:Candice Ward-USA TODAY Sports
It's crazy to think that Darren Helm made his Red Wings debut in a time when Miley Cyrus was still Hannah Montana, Drew Carey had just replaced Bob Barker on The Price is Right and the first iPhone had yet to be produced. Luckily for Wings fans, the 34-year old Manitoba native returned from a 3-game absence in a back-to-back against Florida. Although he was unable to register a point, the Wings' grinder logged over 30 minutes and stuck to his bread-and-butter – checking, fore-checking, and relentless penalty killing.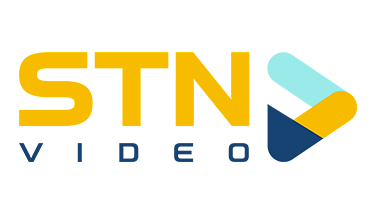 Obviously, Helm's season didn't start as planned. The former Medicine Hat Tiger contracted COVID-19 on the second day of training camp, and while his symptoms were minimal, he was obligated to follow the NHL's 14-day isolation protocol. While the virus may have stalled his availability to start the season strong, the 14-year veteran's adaptability has always been second-to-none. Coach Blashill has praised Helm's versatility to bring continuity to any line he was slotted on. This is likely why he was tossed up to the first line in an effort to get something going in their rough 7-2 loss to Florida. Whether that's a permanent position still remains to be seen.
However, we can't ignore the obvious elephant in the room. Helm started his Red Wings career by potting home his first-ever NHL goal during the 2008 Western Conference Finals. Imagine while you're centering the fourth line, you score your first EVER NHL goal occurred during the Stanley Cup Western Conference Finals. Anyone who's fired home some wristers on a shooter-tutor has dreamt of that moment, but Darren helm literally did it. This helped lead the Wings to win their 11th Stanley Cup, but as 2Pac said, "Things will never the same" And odds are they won't be until the Wings are able to once again able establish themselves as an NHL powerhouse.
In regards to Helm being a Wing next season, Helm was quoted saying, "I've prepared, and my wife and kids are prepared for whatever might happen. I love playing and winning and whether I'll come or go, I'm just going to try to compete as hard I can to win, and just continue to be the best I can." There's no doubt that April 12th will be an interesting day for Wings fans. Helm is the epitome of a PK specialist and a hard-working S.O.B. True hockey fans know you need those guys to win the Cup, but unfortunately, the Wings aren't currently in the position to do so. This will leave the unrestricted free agent as a desirable asset to Stanley Cup contenders because nobody lifts the Cup without a couple of grinders. Clearly, Helm can fill that role for any contender, and while it would be serendipitous to have Helm retire in the Red and White, the rebuild makes that difficult and likely…unrealistic.
Whether or not Helm finishes his career as a Red Wing, he will forever be entrenched in Detroit's culture. While I may have a sneaking suspicion that Helm will be dealt at the trade deadline, I really hope the Wings keep our legend. Why? Because there is no denying that draft picks and assets will help build the future of the club, but sometimes we underestimate the impact a Vet can have on the likes of Larkin, Bertuzzi, Zadina, and Brome. There has never been a Stanley Cup winner without a couple of older fellas, and my only hope is that Darren Helm can end his career by raising the Cup a decade after his first…in Detroit.