Evaluating potential trade destinations for the Red Wings' pending UFAs
Photo credit:Sergei Belski-USA TODAY Sports
If the last few weeks have told us anything about the Detroit Red Wings, it's that they clearly aren't ready to compete against the top teams in the NHL.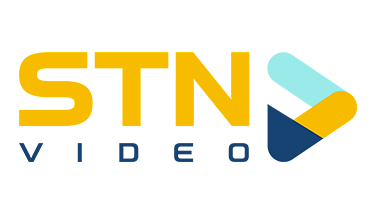 Even some of the league's worst teams have made the Red Wings look outmatched. Remember the 9–2 loss to the Arizona Coyotes?
Of course, nobody really expected the Red Wings to turn into contenders overnight. @Lucas Raymond and @Moritz Seider have made this season significantly more watchable than most in recent memory.
Still, it's time for the Red Wings to shift their focus onto being sellers at the trade deadline. With the Eastern Conference playoff picture looking pretty much set, the Wings will be one of quite a few teams looking to flip some of their older players for future assets.
The Red Wings have more than a half-dozen pending unrestricted free agents on their roster. While some, like Danny DeKeyser, are unlikely to command much leaguewide interest, others will almost certainly be on the move before the Mar. 21 deadline.
Here are three pending Red Wings UFAs who could be traded in the next week (and some ideas about where they might go).
Red Wings defenseman @Nick Leddy (2) skates against the Minnesota Wild. Photo credit: Rick Osentoski-USA TODAY Sports.
Nick Leddy
Left-handed defenseman
Age 30
$5.5 million cap hit
Potential destinations: Los Angeles, Florida, Toronto
Leddy's time in Detroit has left a little to be desired, but he still provides solid puck-moving ability and the playoff experience that all general managers covet.
Thrust into a leading role on a thin Red Wings team, Leddy has been a little exposed and would likely benefit from relocating to an environment where could play on a second or third pairing with power-play minutes.
Leddy has averaged over 21 minutes per game in Detroit while frequently defending against top players on opposing teams. After some strong years with the New York Islanders, Leddy's defensive results this season haven't been up to his usual standard and his offensive production is significantly down (one goal, 15 points in 54 games).
Still, Leddy has a Stanley Cup ring and isn't that far removed from being a positive-impact player on Long Island. His cap hit is $5.5 million, so the Red Wings will have to be willing to retain a significant chunk of his contract to move him to most contenders.
The Los Angeles Kings make a lot of sense as potential suitors for Leddy. They currently sit second in the Pacific Division with 74 points in 61 games and should comfortably make the playoffs, barring a collapse.
The Kings have also been decimated by injuries to their defensive group this season. Count 'em: @Drew Doughty, @Matt Roy, @Alexander Edler, @Mikey Anderson, and @Sean Walker are all currently on the shelf. Something has to give.
Even when healthy, left-handed defensive depth has been a problem all season for the Kings. Head coach Todd McLellan has done his best with a mix of veterans who aren't what they used to be and young players who have yet to fully find their footing in the NHL.
The Maple Leafs and Panthers also make sense as potential Leddy suitors — the Leafs have @Jake Muzzin on IR and Florida has been pursuing left-handed defensemen all year long — but L.A. seems like the obvious fit.
The Kings are a young, up-and-coming team that could do some damage but might not want to break the bank for a high-priced rental. Leddy would be able to help patch up their back-end and probably wouldn't cost more than the second-round pick the Red Wings paid for him in the 2021 off-season.
Red Wings forward @Vladislav Namestnikov (92) skates against the Columbus Blue Jackets. Photo credit: Russell LaBounty-USA TODAY Sports.
Vladislav Namestnikov
Left-handed forward
Age 29
$2 million cap hit
Potential destinations: Calgary, Washington, Colorado
A journeyman utility forward, Namestnikov has played for five different teams in his nine-year NHL career. In his second year with the Red Wings, he has 13 goals and 24 points in 57 games while playing in all situations.
Throughout his career, Namestnikov has demonstrated the ability to play many roles. Capable of lining up at center or on the wing, the 29-year-old forward can also play on both special teams and anywhere from the first line to the fourth line at five-on-five.
Namestnikov's contract carries a modest $2 million cap hit. It shouldn't be too difficult for the Red Wings to find a trading partner that can absorb his salary — that is, if they elect not
to re-sign him
.
It's easy to imagine a player of Namestnikov's talents and versatility thriving under Calgary Flames head coach Darryl Sutter. The Flames are in need of another middle-six forward and Namestnikov would make financial sense for them.
Even after acquiring @Tyler Toffoli, the Flames have a hole on their matchup line with @Mikael Backlund and @Blake Coleman. Namestnikov would be a perfect stylistic fit alongside a couple of strong two-way forwards.
If the Red Wings retained half of Namestnikov's salary and perhaps added one of their three 2022 fourth-round draft picks, it's possible they might be able to persuade the Flames to part with one of their two 2022 second-round selections in a deal.
The Washington Capitals would also make a decent amount of sense as a potential Namestnikov destination, although they would have to move out a bit of money to facilitate a deal. Namestnikov would certainly be at home alongside countrymen @Alex Ovechkin, @Evgeny Kuznetsov, Dmitry Orlov, and @Ilya Samsonov.
Another potential landing spot? Colorado, which has a hole on the wing with @Gabriel Landeskog on IR. Namestnikov previously played with the Avalanche after the 2020 trade deadline and was a good fit. Avs GM Joe Sakic traded a fourth-rounder to acquire Namestnikov from the Ottawa Senators that season — has his price gone up in the years since?
Red Wings defenseman @Troy Stecher (70) skates against the Montreal Canadiens. Photo credit: Jean-Yves Ahern-USA TODAY Sports.
Troy Stecher
Right-handed defenseman
Age 27
$1.7 million cap hit
Potential destinations: Pittsburgh, Vegas, Boston
Stecher recently returned to the Red Wings' lineup after a lengthy injury-related absence. Despite appearing in just 13 games this season, Stecher — like most pending UFA defensemen on reasonable contracts — will likely be in demand as the trade deadline approaches.
At just 5'10" and 184 pounds, Stecher is an undersized defenseman. That said, he plays bigger than his size and has been a capable two-way defender with Detroit and the Vancouver Canucks over the past few seasons.
Unlike most teams, Detroit's defense is stronger on the right. With @Moritz Seider, @Filip Hronek, and @Gustav Lindstrom patrolling that side, Stecher's role has been reduced when he's been in the lineup.
After averaging more than 18 minutes per game in Vancouver and 17:19 in his first season with the Red Wings, Stecher's average TOI is down to 14:41 this year. He's also older than all three of the players ahead of him.
The Pittsburgh Penguins have long been buyers at the trade deadline and are in a good position to add a player like Stecher. They have three solid right-handed defensemen in Kris Letang, John Marino and Chad Ruhwedel, but not much in terms of depth.
The Vegas Golden Knights are another team in need of some defensive insurance as they continue to push for a playoff spot in the competitive Western Conference. The Knights still have some LTIR space to use and are currently without @Alec Martinez, @Brayden McNabb, and @Ben Hutton.
Finally, there are the Bruins. With both @Urho Vaakanainen and @Jakub Zboril sidelined, Boston's defensive depth beyond its current roster players is basically just @John Moore. The Bruins have plenty of cap space and a full slate of 14 picks over the next two drafts to use as potential trade chips.
Last season, several depth defensemen (including @Jordie Benn, @Erik Gudbranson, and @Dmitry Kulikov) were moved at the deadline for mid-round draft picks. Given Stecher's limited playing time this year, it's hard to imagine his return will be much different.
---
---
Looking to up your fantasy hockey game? DailyFaceoff has the tools you need for both daily and season-long fantasy leagues, including a lineup optimizer, daily projections, and a whole lot more. 
Sign up for the DailyFaceoff tools here.