Grading the Detroit Red Wings' trio of 2022 trade deadline deals
Photo credit:Mark J. Rebilas-USA TODAY Sports
The 2022 National Hockey League trade deadline has come and gone.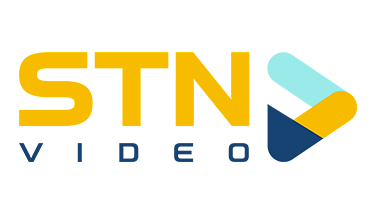 The Detroit Red Wings were one of the most active teams in the hours and days leading up to March 21, ultimately completing three trades prior to the 3:00 p.m. ET deadline on Monday.
@Nick Leddy, @Vladislav Namestnikov, @Troy Stecher, and @Luke Witkowski have all departed Detroit for new organizations, with the Red Wings retaining 50% of the remaining cap charges allocated to Leddy and Namestnikov.
In exchange for those four skaters, the Red Wings received three draft picks and two roster players. The Wings did not move pending UFAs @Thomas Greiss, @Marc Staal, @Sam Gagner, and Danny DeKeyser before the deadline.
Red Wings general manager Steve Yzerman managed to pull off one outstanding trade and two acceptable ones during this year's silly season. Here's a case-by-case look at each of the Red Wings' three 2022 deadline deals (with a letter grade attached to each one).
The Stecher deal
To Los Angeles: @Troy Stecher
To Detroit: Los Angeles' 2022 seventh-round pick
Stecher, 27, had barely played for the Red Wings this season after suffering a wrist injury in November that ultimately caused him to miss more than three months of action.
When healthy, Stecher was a perfectly serviceable two-way guy in Detroit (and, before that, with the Vancouver Canucks). He's capable of logging top-four minutes in a pinch and has a track record of being a mildly productive offensive player.
In exactly 60 games with the Red Wings over two seasons, Stecher managed four goals and 13 points. He's a 5'10", 186-lb. right-handed defenseman whose contract carries a $1.7 million AAV.
A seventh-rounder for Stecher is certainly better than nothing, but not by that much. It's not like the Red Wings really needed Stecher that badly — they already have @Moritz Seider, @Filip Hronek, and @Gustav Lindstrom patrolling the right side in the NHL — but the injury-ravaged Kings were desperate for defensive help and still have a pretty full slate of picks in the next three drafts.
It's not a huge deal that the Red Wings only got a seventh-round pick for Stecher (hey, they got him for free in the first place). Even so, it feels like Yzerman could've gotten more from a Kings team that currently has four right-handed defensemen on injured reserve.
Grade: C
The Leddy deal
To St. Louis: @Nick Leddy (50% retained), @Luke Witkowski
To Detroit: @Oskar Sundqvist, @Jake Walman, St. Louis' 2023 second-round pick
Sheesh. Talk about a haul for Leddy, who has long been an effective NHLer but struggled mightily in his 55 games with the Red Wings this season.
The Red Wings originally acquired Leddy, 30, from the New York Islanders last summer in exchange for @Richard Panik and a 2021 second-round draft selection. On Monday, the Wings managed to flip Leddy (and an AHL/NHL tweener in Witkowski) for a considerably larger return.
@Oskar Sundqvist is a fascinating addition. The 27-year-old center was a key cog on the Blues' 2019 Stanley Cup team but has battled injuries in the years since, most notably tearing the ACL in his left knee during the 2020–21 season.
Sundqvist scored 14 goals and 31 points in 74 games with the Blues in 2018–19 and followed that up with 12 goals and 23 points in 57 contests the following year. This season, in the wake of his recovery from knee surgery, he has just four goals and 15 points in 41 games.
The Red Wings are no strangers to acquiring players from the Cup-winning Blues who have come back from knee injuries — just look at @Robby Fabbri, one of Sundqvist's teammates on that 2019 team. While Sundqvist's $2.75 million ticket may have been problematic for the cap-strapped Blues, it shouldn't be an issue in Detroit.
Walman is another interesting player. He's a 26-year-old left-handed defenseman who has appeared in 32 games with the Blues this season, posting relatively strong results in his own end.
Then, of course, there's the 2023 second-round pick. It should be a relatively low selection, but the Red Wings didn't exactly give up a very high one to get Leddy in the first place (they sent the Islanders the 52nd pick in 2021, which was originally owned by Edmonton and sent to Detroit in the @Andreas Athanasiou deal).
All in all, the Red Wings managed to acquire two legitimately intriguing players and recoup a valuable draft pick in exchange for a rental defenseman who they didn't remotely need. This was one of the most lopsided deals to go down on deadline day, and (at the moment) it appears to significantly favor Detroit.
Grade: A+
The Namestnikov deal
To Dallas: @Vladislav Namestnikov (50% retained)
To Detroit: Dallas' 2024 fourth-round pick
Well, what else did you expect?
Namestnikov has now been moved for a fourth-round pick in three consecutive trades. The Ottawa Senators traded Namestnikov to the Colorado Avalanche for a 2021 4th at the 2020 deadline; earlier that season, the New York Rangers dealt Namestnikov to Ottawa for AHL body Nick Ebert and another 2021 4th.
If there's anyone in the NHL with a cut-and-dried "market value," it's Namestnikov. The 29-year-old Russian is a versatile middle-six forward who can produce at a reasonable clip and provide value on both special teams. Collectively, the NHL's 32 teams have decided that this player is worth a fourth-round draft pick.
Namestnikov is a perfectly fine player who
seemed to love
playing in Detroit. It wouldn't be at all surprising to see him return to the Red Wings this summer. Still, a pick's a pick and the Red Wings are going nowhere fast this year.
Yzerman did the right thing. He gave Namestnikov a shot at making the playoffs, opened up a roster spot for a youngin', and added a mid-round pick. If Namestnikov wants to come back, the Red Wings will likely welcome him with open arms … but, until then, draft assets reign supreme for rebuilding clubs.
If Namestnikov leaving means @Taro Hirose gets to keep his spot in the Red Wings' lineup, that's a win in and of itself. The pick is just an extra bonus.
Go get yourself a ring, Vladdy. We'll be cheering for you.
Grade: B-
---
---
Looking to up your fantasy hockey game? DailyFaceoff has the tools you need for both daily and season-long fantasy leagues, including a lineup optimizer, daily projections, and a whole lot more. 
Sign up for the DailyFaceoff tools here.