Ranking Detroit's pending UFAs by their chances of being traded before the deadline
Photo credit:Rick Osentoski-USA TODAY Sports
The 2022 National Hockey League trade deadline is now just four days away.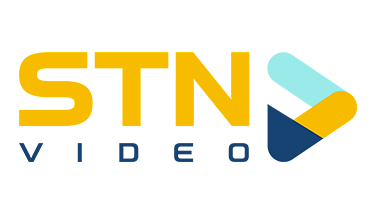 With losses in each of their last six games and a playoff berth looking less likely than the moon falling out of the sky, the Detroit Red Wings will almost certainly be considered "sellers" in the days leading up to March 21.
The Red Wings have multiple players on their roster set to become unrestricted free agents this summer. They'll likely be the first to go as Detroit GM Steve Yzerman tries to add to his team's asset base.
Today, we're going to rank all eight of Detroit's rostered pending UFAs by their chances of being traded prior to the 3:00 p.m. ET deadline next Monday. We'll start with the players least likely to move and go from there.
For our purposes, we're ignoring the Wings' pending UFAs who have spent the majority of the season in the AHL. That includes @Calvin Pickard, @Brian Lashoff, @Ryan Murphy, Dan Renouf, @Riley Barber, and @Taro Hirose.
Without further ado, he's the first player on our list.
Red Wings defenseman Danny DeKeyser (65) skates against the Los Angeles Kings. Photo credit: Gary A. Vasquez-USA TODAY Sports.
8. Danny DeKeyser
If the Red Wings can find a trade partner for DeKeyser, they'll move him. That's almost certainly easier said than done, considering that DeKeyser
cleared waivers
only a week ago before being placed on injured reserve.
DeKeyser certainly isn't the player he once was. Even if he cost a quarter of what he currently makes, it would be hard to imagine another team actively coveting DeKeyser prior to the trade deadline. At his $5 million cap hit? Not a chance.
The Red Wings shouldn't be in any hurry to try and rid themselves of DeKeyser's pricey contract. Like everyone else on this list, the 32-year-old defenseman is a pending UFA and the Red Wings won't have to worry about his deal beyond this season.
7. Marc Staal
In theory, Staal should be an attractive rental option for numerous teams ahead of the trade deadline. In reality, his full no-movement clause will keep him in Detroit for as long as he wishes.
Staal previously waived his no-movement clause back in 2020 to allow the New York Rangers to trade him to the Red Wings. It's certainly possible that he could elect to do so again. His contract carries a manageable $2 million cap hit for this season.
Still, it'll be hard for much of a bidding war to form around Staal when he holds all the cards in terms of approving or rejecting potential trade destinations. While it's not impossible for him to move at some point in the next week, it'll be much easier for the Red Wings to move some of their other pending UFAs.
6. Carter Rowney
Like DeKeyser, Rowney is currently on injured reserve. The 32-year-old forward suffered a lower-body injury while blocking a @Victor Hedman shot in Detroit's game against the Tampa Bay Lightning on Mar. 4.
When healthy, Rowney has been a valuable defensive forward for the Red Wings this season. The 2017 Stanley Cup champion is currently signed to a one-year contract carrying a very reasonable $825,000 cap hit.
It's possible that Rowney's injury could deter some potential buyers, but he'd be very easy for most aspiring contenders to fit under the salary cap (and he has the playoff experience that most general managers covet around this time of year). It wouldn't be too surprising to see a team part with a fifth- or sixth-round pick to acquire Rowney from the Red Wings.
5. Sam Gagner
Gagner is similar to Rowney, except he's a) currently healthy, b) less impactful defensively, and c) more productive. Both players are 32-year-old right-handed forwards who can play all three positions and are pending UFAs with sub-$900k cap hits.
Playing in his third season with the Red Wings since being acquired as part of the @Andreas Athanasiou deal, Gagner currently ranks ninth on the team with 21 points in 59 games. He's a veteran forward who's been around the block, albeit without any playoff experience beyond the first round to his credit.
Last season, the Red Wings held onto Gagner past the trade deadline. He's on an identical contract this year and his production is pretty much the same. Right now, the odds of him moving on are probably somewhere around 50/50.
Red Wings forward @Vladislav Namestnikov (92) takes a shot on Pittsburgh Penguins goaltender @Casey DeSmith. Photo credit: Philip G. Pavely-USA TODAY Sports.
4. Vladislav Namestnikov
This is where the odds shift from "possible" to "likely." Namestnikov is a solid player who has been a nice value add for the Red Wings since joining the team in 2020. He's also very replaceable and should command a decent return ahead of the deadline.
There's a small catch: Namestnikov grew up a Red Wings fan who idolized Slava Kozlov (his uncle) in his time with the team. It's entirely possible that Namestnikov could end up signing with the Red Wings this summer even if he spends the rest of the 2021–22 season in another city.
For now, there's really no reason for the Red Wings to keep Namestnikov for the rest of this season. They're a lottery team. Lottery teams need draft picks more than they do 29-year-old forwards playing out the final months of their contracts.
3. Troy Stecher
When in doubt, you can never have too many defensemen — or so many NHL GMs believe.
The trade deadline is often hailed as the pinnacle of mid-season player movement and the time when teams pull off massive deals right at the last second. In reality, most trade deadlines feature little more than 50 depth defensemen being dealt for mid-round picks.
Stecher certainly counts as a depth defenseman (and a right-handed one, at that). He's stuck behind @Moritz Seider, @Filip Hronek, and @Gustav Lindstrom in Detroit, but he has a history of being a reliable bottom-pairing option during his tenure with the Vancouver Canucks.
The Red Wings likely won't be able to get a massive return for Stecher, but they shouldn't have much problem finding a team to give them a late-round draft pick to acquire the 27-year-old rearguard.
2. Thomas Greiss
Greiss has had a really tough season playing behind a questionable Red Wings defensive group. He's also a veteran goaltender playing in a league where multiple projected playoff teams are in desperate need of more options in net.
The Edmonton Oilers, Vegas Golden Knights, and Minnesota Wild have all dealt with sub-.900 goaltending this season. The Toronto Maple Leafs have @Jack Campbell on injured reserve (and @Petr Mrazek playing woefully inconsistent hockey in his place).
Greiss is a 36-year-old goaltender who makes a lot of money ($3.6 million, to be exact) and has an .887 save percentage in 24 games this year. He also posted save percentages north of .910 in five of the six seasons directly preceding this one.
The Red Wings will probably need to retain half of Greiss' salary to make a trade work, but make no mistake: lots of teams badly need help at the goaltending position. If the Red Wings can get a mid-round pick for Greiss, it'll be a win.
1. Nick Leddy
This one is a no-brainer. Leddy is easily Detroit's biggest pending UFA trade chip leading up to the deadline and is also the only one out of these eight players currently on
Frank Seravalli's "Trade Targets" list
over at
Daily Faceoff
.
The Red Wings acquired Leddy to help ease the strain on @Moritz Seider in his rookie season. While Seider has thrived in his first year with the team, Leddy has struggled to find his game in Detroit and has just one goal in 55 games this year.
Once again, the Red Wings will probably have to retain half of Leddy's $5.5 million-AAV contract to be able to move him to a contender. It's also possible that they could involve a third team to retain an additional percentage of Leddy's remaining money.
Ultimately, the Red Wings have little to gain by keeping Leddy around. They gave up a decent draft pick (Edmonton's 2021 second-rounder, which the New York Islanders ultimately used on Aatu Räty) to acquire him and probably want a similar asset in return.
Considering Leddy's hefty contract and underwhelming production, it's hard to imagine Detroit being able to flip him at this year's deadline for more than a third-rounder and perhaps a prospect. Nevertheless, any return would be better than letting him walk for nothing as a free agent.
If the Red Wings can recoup the second-rounder they originally dealt for Leddy by selling him at some point in the next four days, it'll be a huge win for Yzerman. Either way, it'll be a huge surprise if Leddy remains a Red Wing past March 21.
---
---
Looking to up your fantasy hockey game? DailyFaceoff has the tools you need for both daily and season-long fantasy leagues, including a lineup optimizer, daily projections, and a whole lot more. 
Sign up for the DailyFaceoff tools here.