After Re-Signing With Red Wings, F Sam Gagner Focused on Building Off Success From 2020-21
Photo credit:Rick Osentoski-USA TODAY Sports
Amid a flurry of moves made on the opening day of free agency, the Detroit Red Wings decided to bring back a veteran forward who's turned into a serviceable contributor over the last season and a half, as they re-signed @Sam Gagner to a one-year contract.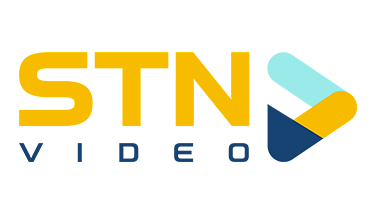 Coming over in a trade with the Edmonton Oilers before last season's league-wide shutdown, Gagner only participated in six games before the 2019-20 campaign ended prematurely, however, he ultimately signed a one-year, $850,000 contract extension last off-season, according to
PuckPedia.com
. Entering his first full season in Detroit this past season, the 31-year-old returned to his bottom-six role and continued to establish his presence on and off the ice, allowing him to serve as a leader for this young team.
Now under contract through the 2021-22 campaign, which will earn him $850,000, the 5'11" forward knows there's still plenty of work to be done this summer before he arrives at training camp in the fall. With coach Jeff Blashill set to return for a seventh season behind the Red Wings' bench, the right-hander is hopeful he can continue building off the success he enjoyed with this current group in 2020-21.
"If I can bring my best every night, my voice, it travels a little farther within the room," Gagner explained during his zoom call. "So, that's what I'm focused on is making sure that I come into camp ready and kind of build on some of the things that I was able to do last year. I think coming back to the same group, same head coach – I'm excited to play for Blash again and just kind of continue to build on that."
While Gagner will be playing under the same head coach next season, there'll be a new voice in the locker room as former player Alex Tanguay will serve as one of the club's assistant coaches. After spending 16 seasons in the NHL, Tanguay, who racked up 283 goals and 863 points in his career, will attempt to help improve a Red Wings' offense that struggled mightily during five-on-five situations and on the power play.
"He's a great offensive mind, he was a great playmaker when he played," Gagner detailed. "I had a ton of respect for him when he played the game and I think he's gonna add a different element for us. When I talk about his offensive mind, he's gonna be able to kind of convey that to us and help us see the offensive game in a different way – help the power play along. I think we know that's an area that we need to improve upon going into this season.
"So it's really important, I'm excited to get to work with him. I think he can help me a lot and I'm just looking forward to kind of establishing that relationship and getting to work."
Enjoying the most productive offensive performance of his career since 2017-18, where he registered 31 points in 74 games, Gagner averaged 15:26 minutes of ice time per game, creating seven goals, 15 points, 88 shots on goal, 14 blocks, seven takeaways, five hits and a 46.1% faceoff percentage through 42 contests.
Looking ahead to the 2021-22 campaign, the former first-round selection believes the Red Wings could surprise many experts and perform beyond their low expectations, especially if this team can avoid a COVID-19 outbreak this time around. But for now, the veteran forward is just extremely excited to rejoin his teammates once camp opens in a few months.
"I think we have a really good group, great group of guys," Gagner mentioned. "I think we're closer than people would expect. I think we're a better team than people would expect and [I'm] looking forward to getting to camp and getting to work."