Grand Rapids Griffins sign Justin Abdelkader to professional tryout
Photo credit:Brad Rempel-USA TODAY Sports
@Justin Abdelkader has returned to the Detroit Red Wings organization.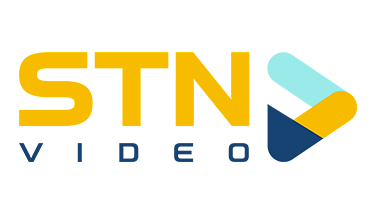 On Friday, the Grand Rapids Griffins of the American Hockey League announced they have signed Abdelkader to a professional tryout opportunity (PTO). The Griffins are the Red Wings' AHL affiliate.
Abdelkader, 34, most recently played with EV Zug in the Swiss National League during the 2020–21 season. He scored four goals and eight points in nine regular-season games before adding six goals and nine points in 13 post-season contests.
The 6'2″, 213-pound left wing is best known around these parts for his contributions to the Red Wings over parts of 13 National Hockey League seasons. Now, he's back with the team with which he played 119 total games before he broke into the NHL in the late 2000s.
"I'm very excited," Abdelkader
told the Detroit Free Press
on Friday. "It's good to be back here where it all kind of started, back in 2008. I've been in touch with some of the Detroit staff about the possibility of getting in some games here and getting back up to game speed. Really excited to get back, had a great year last year over in Switzerland. Had a good World Championships until I got hurt.  Still love the game, still want to play and am thankful for the opportunity here in Grand Rapids."
Abdelkader played his first two NHL games during Detroit's 2007–08 Stanley Cup season and appeared in 10 playoff matches during the Red Wings' run to the Stanley Cup Final the following year. He went on to establish himself as an NHL regular with the Red Wings in 2009–10.
After emerging as a capable bottom-six contributor with the Red Wings, Abdelkader took steps forward in the 2014–15 season. At age 27, he set career-highs with 23 goals and 44 points in 71 games, leading then-GM Ken Holland to sign Abdelkader to a controversial seven-year, $29.75 million extension just one month into the 2015–16 season.
Abdelkader lasted four more years in Detroit after being bought out of his contract on Oct. 6, 2020. His buyout charge will count against the team's salary cap until the end of the 2025–26 season.
During his final season with the Red Wings, Abdelkader managed just three assists in 49 games. He concluded his Detroit tenure with 106 goals and 252 points in 739 contests.
Grand Rapids will play its next game on Saturday, hosting the Milwaukee Admirals at 7:00 p.m. ET. If Abdelkader is in the lineup, he'll be wearing No. 81.