2021 1st-Rounder G Sebastian Cossa Signs Entry-Level Contract With Red Wings
Photo credit:Derek Leung/Getty Images
Prior to the 2021 NHL Draft, the Detroit Red Wings lacked an elite goaltending prospect within their farm system, but all of that changed when they traded up to select goalie Sebastian Cossa at 15th overall in the opening round of last month's draft.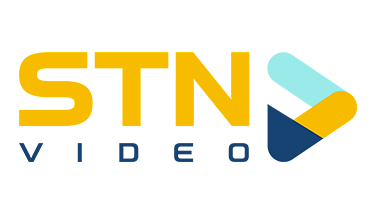 Less than one month later, Cossa, 18, has officially signed his three-year, entry-level contract that'll begin once he plays at least 10 NHL games. Over those three seasons, his deal will feature a $925,000 cap hit per season, according to
PuckPedia.com
.
Back during the first round of the draft, it was unclear as to which goalie would be chosen first, however, the two most obvious candidates were Cossa and Jesper Wallstedt. But once it was time for the Red Wings to make their second selection of the opening round, they ultimately opted for the former Edmonton Oil King, providing them with a blue-chip goaltending prospect.
While it's taken some time for the youngster to grow into his 6-foot-6 frame, he's certainly done very well in that department as his towering size fills virtually every part of the net, especially when he's at the top of his crease. Though there are still a few areas for improvement, the 212-pound netminder already possesses impressive puck tracking and skating abilities, which are two skills he'll be able to continue perfecting at the next level.
"Obviously, there might be some bigger holes being a bigger goalie, but I'm able to still skate well," Cossa explained during his post-draft Zoom call. "Obviously, tracking the puck is something that I really focus on. When I'm seeing the puck well, being able to skate really well, and being set for position [I'm at my best]. When I have good depth in my net, obviously, size can only help me there."
For every young hockey player, there's usually an NHL star they look up to and model their game after during the early stages of their minor hockey playing days. With Cossa in particular, he set the bar extremely high for himself at a young age and always dreamt of one day becoming a superstar goaltender like @Carey Price or @Pekka Rinne, which is now something he can realistically strive to achieve in the future.
"I look at Carey Price, he's been my idol since day one, just his demeanor in net, just how calm he is," Cossa detailed. "He just makes his defensemen feel like he's not gonna get scored on any time. So that's a big confidence boost for the team.
"Someone else I look up to is Pekka Rinne. The size that he has and how well he moves in his crease and he has really solid hands as well."
Enjoying the top statistical performance of his junior career last season, Cossa appeared in 19 games during the shortened campaign, creating a 1.57 goals-against average, a .941 save percentage and four shutouts.
Putting these stellar metrics into perspective, the Ontario native produced the best goals-against average and save percentage along with finishing tied for the most shutouts among all WHL netminders who made at least 10 starts, according to
WHL.ca
.
Now under contract, Cossa is expected to begin his professional career in 2021-22, likely in the ECHL or AHL, and will be looking to build off his remarkable performance from his final season with the Oil Kings. Considering he's now a part of one of the strongest minor-league systems in the league, the left-hander can't wait to make his NHL debut in the coming years and is extremely excited to help this organization return to its previous dominating form.
"Right now, they have an extremely good GM there in Steve Yzerman," Cossa mentioned. "They have a lot of bright young prospects. So I think this team is really gonna be making a push in the next couple [of] years and I can't be happier to be there with them."