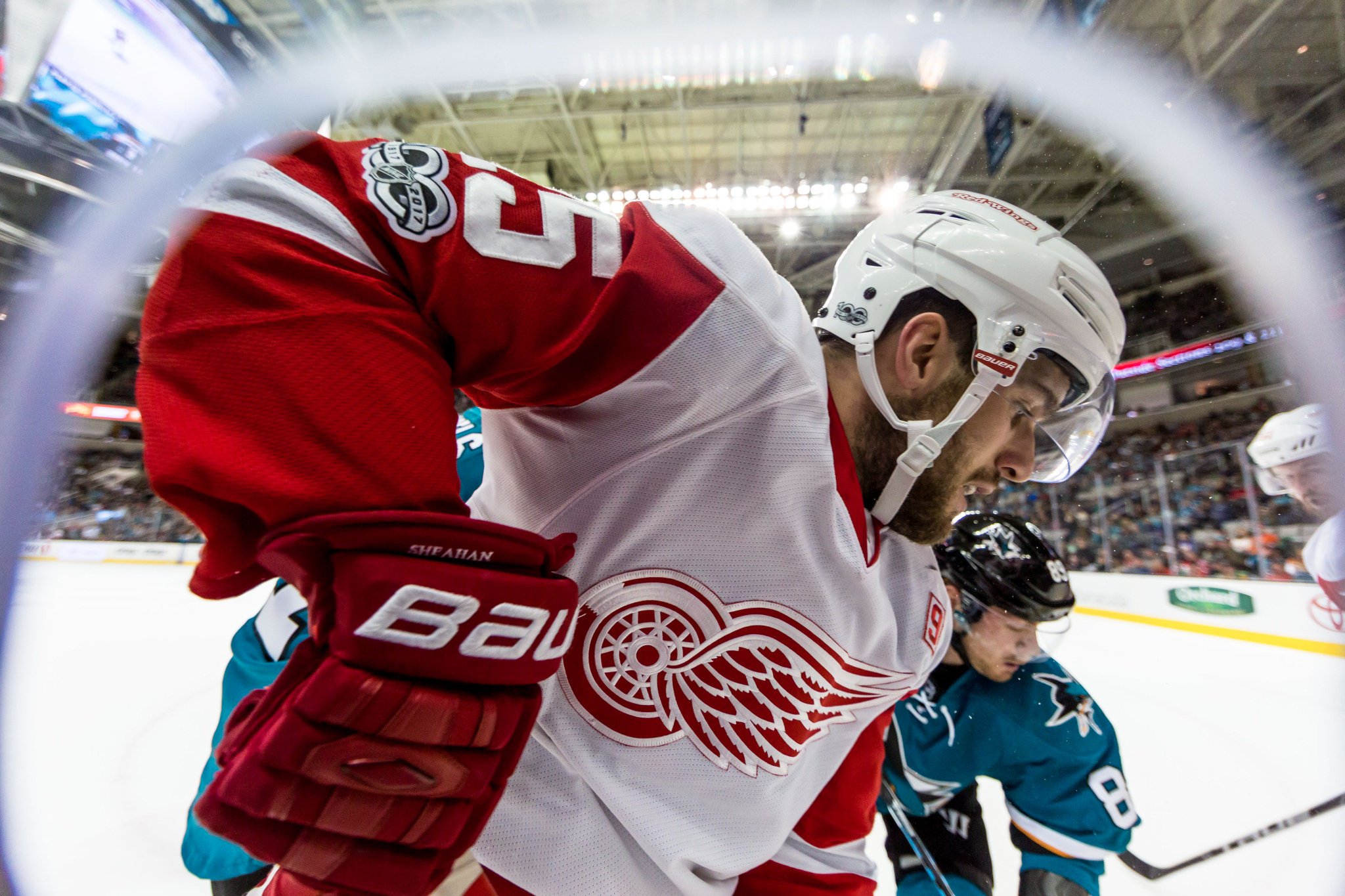 via @DetroitRedWings
Well, another Cali road trip has come and gone and we've seen the Red Wings come out of it with less-than-favourable results.
Tonight's matchup looked like it could've been the start of something special when the Wings saw themselves take a rare lead to open the hockey game.
Six goals against later, and you'd have to be in the 1980s for the Detroiters to have had a chance at winning this one with a tough defensive performance.
Thomas Vanek got things going underway. 
Then uh.. BANG! 
BANG!
BANG!
Coreau pulled after 3 goals on 15 shots in the first.
BANG!
BANG!
Oh. Midway through the third, it was 5-1 Sharks. Yikes.
Mantha goal pic.twitter.com/h5COeYEwqF

— GIF Grand Maester (@myregularface) January 8, 2017
Well, any chance of a comeback (if there was any) was thwarted moments later when Joe Pavelski found the net once again. 6-2.
But just for good measure, this pretty effort from AA saw the Wings only halfway behind the Sharks to finish this one out.
Athanasiou goal pic.twitter.com/ZQizsr9DCr

— GIF Grand Maester (@myregularface) January 8, 2017
Take note of the end of the first period. With the Wings flatlining, the Sharks were able to quickly capitalize and jump ahead with a rapid succession of goals.
If there's any positives to be taken from this one, it's that the Wings actually out-attempted the Sharks 64-63.
Motor City MVP
Andreas Athanasiou once again ladies and gents! A two-point night brings him to 5 points in his last 2 games.
Up next
The Wings head to Chicago to play the Blackhawks Tuesday night at 8:30 EST.